Bullmastiff Lab mix is an eminent dog breed in the world of hybrid dogs. The crossing of Bullmastiff and Labradors dogs resulted in the marvelous dog breed namely, Bull Mastiff Lab Mix dog.
Let's unveil the facts about does Bullmastiff Lab Mix really exists, the Bullmastiff lab mix appearance, the Bullmastiff lab mix  Weight and Height, the Average lifespan of the bullmastiff lab mix, and Diseases in the bullmastiff lab mix. This hybrid dog is also known as Mastador.
Does Bullmastiff lab mix really exist?
Yes, they do exist and are considered to have the good traits of their parent's dog breed. You can purchase this brilliant dog breed after getting guidance about it. Their temperament is quite amazing.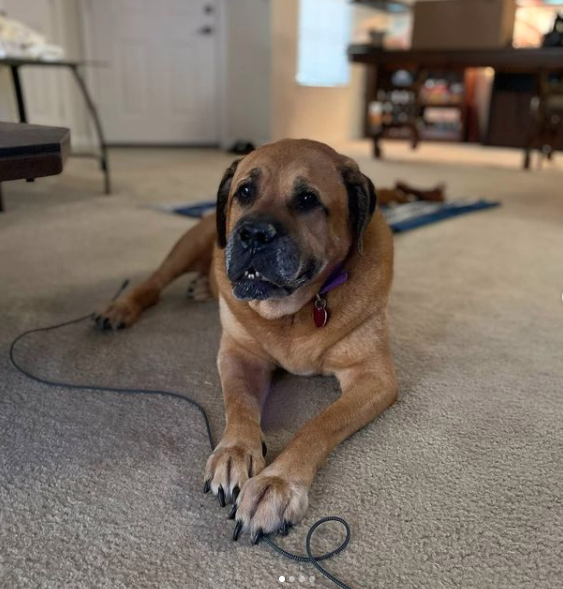 They do not reveal any aggressive behavior towards other dog breeds. They require the attention and care of their owners in order to relish their life.
They require proper playtime and enjoy the company of kids. Train them properly and provide good care to them in cold weather.  Ensure to properly clean the eyes of your dog.
Bullmastiff lab mix appearance:
Bullmastiff lab mix is amazingly friendly, brave, loyal, and affectionate dogs. It does not take much time to become your favorite pet. Their floppy jowls add charm to their beauty. The eyes of the Mastador are large and doleful.
The coat of this hybrid dog is short and silky. The paws and bellies are the two body parts that are shown to have white markings.
Bullmastiff lab mix  Weight and Height:
Bull Mastiff Lab Mix dog usually weighs about 100 to 160 lb. It depicts the muscular body of this giant dog breed. Feeding the pet on a nutritious diet would let to have the good health of your beloved pet.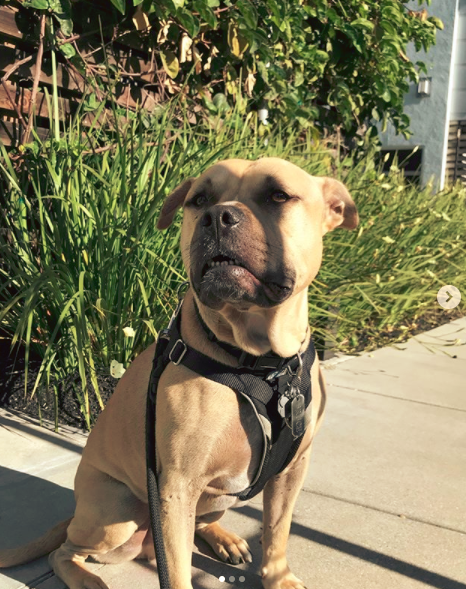 However, some of the pets depict to have weight up to 200 lb. When it comes to height, this giant dog breed is found to have 28 to 36 inches height.
The average lifespan of Bullmastiff lab mix:
If you are having Mastador dog in your home, then you should be aware of its average lifespan. It would accompany you a bit longer than other dog breeds.
You can enjoy the company of Bull Mastiff Lab Mix and play freely with it for about 10 to 15 years.
Diseases in bull mastiff lab mix:
Bull Mastiff lab mix is a protective dog that keeps itself busy in playing and family activities. Lucky are the owners of Bull Mastiff lab Mix dog as their beloved pet does not suffer from enormous diseases as their parent dog breed does.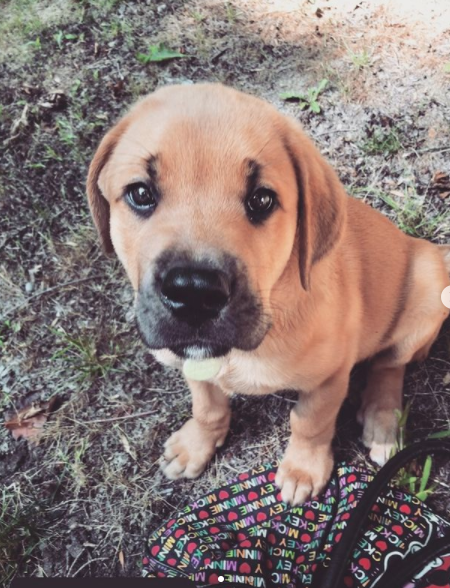 However, your pet may suffer from cardiac problems and hip dysplasia, but at the later stage of their life. They can even prone to some infections too.
If you want to purchase Gray Bullmastiff then ensure to have the details about this dog breed.
Selling the dogs is not difficult at all. We will advertise your pet on our website. Contact us with the picture and details of your beloved pet and get it done instantly!